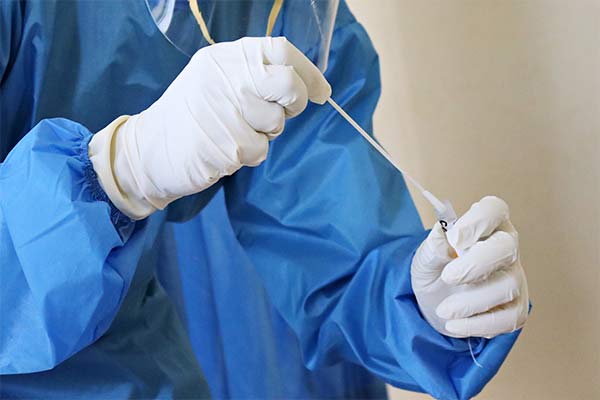 Rapid Covid-19 tests – who needs them?
We are happy to announce that we now supply coronavirus rapid antigen tests. Within 10-15 minutes, these rapid tests will either detect the body's reaction to coronavirus or identify the virus antigen itself.
Our tests are supplied by SureScreen, a British award-winning company with almost 25 years of experience providing tailored diagnostic solutions to companies all around the world. SureScreen specialises in quick diagnostic testing kits, drug and alcohol testing devices, and other medical equipment.
SureScreen's rapid Covid-19 tests can be used on anyone, including pregnant or breastfeeding women, babies and young children. These tests allow patients to be screened from anywhere, at any time and give swift results – saving you time and money.
The SureScreen COVID-19 Rapid Antigen Test Kit
Within 15 minutes, the fast antigen tests can detect COVID-19 antigen in a swab sample. This test is optimal for swiftly screening individuals for the presence of the virus, and it may be used in conjunction with an antibody test to widen the detection window. They are easy to use and read, with no specialist equipment required.
The test will be able to detect COVID-19 in asymptomatic people, as they will have an immune response even though they may not display symptoms. For reliable results, a swab is taken from the nose or throat, then is then introduced into the test cassette by suspension in a buffer solution.
COVID-19 rapid antigen test cassettes
Our coronavirus tests are CE marked for professional use and have a shelf life of 18 months from the date of manufacture.
At Dawnthrive Ltd, we also provide a range of COVID-19 PPE to ensure the safety and protection of your staff and guests. Disposable gloves, face masks, disposable gowns, and sanitising products are all available on our website.
Contact our team today to enquire about our rapid tests or Covid-19 personal protective equipment. Call us on 01794 830352 or email us at info@dawnthrive.com.