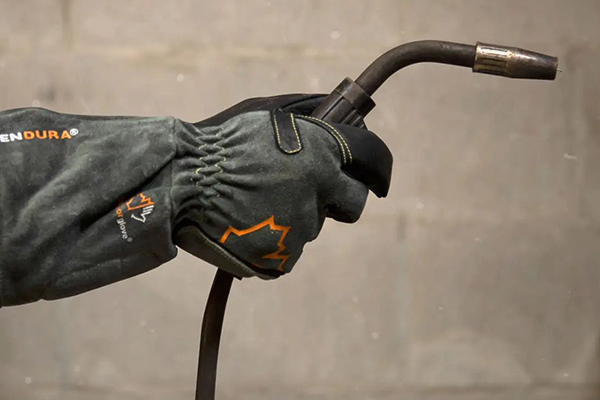 Superior glove guide: how to choose the right work glove
Hands are used every day to perform all kinds of tasks in the workplace. We could go as far as saying that hands are the most used tools in the workplace. No matter the industry, environment or workplace, hands are essential. So, protecting employees' hands is of the utmost importance.
According to Reporting of Injuries, Diseases and Dangerous Occurrences Regulations (RIDDOR) data, during 2020/21, an estimated 441,000 workers sustained non-fatal injuries according to self-reports. Of these workplace injuries, the most commonly injured part of the body is the upper limb area, including fingers, thumbs, wrists and rest of the arm. RIDDOR reports 26,139 injuries, 23% of workplace injuries, affecting these areas. These injuries include 7,579 injuries to one or more fingers, 4,677 injuries to hands and 4,814 injuries to wrists.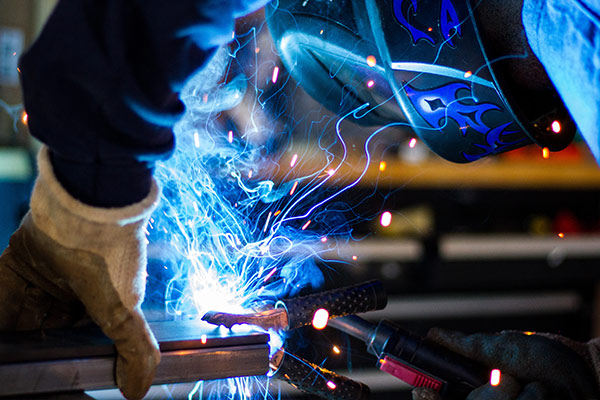 Bare hands are at risk of cuts, burns, splinters, chemicals, scrapes, skin diseases and various other hazards. However, hand injuries are preventable. Selecting the right glove based on the environment and the hazards at hand is a step forward in preventing hand injuries. At Dawnthrive Ltd, we supply a variety of protective work gloves, including a vast range of Superior Glove safety gloves.
Who is Superior Glove?
Superior Glove is one of the many leading personal protection equipment brands we supply at Dawnthrive Ltd. Superior Glove has been manufacturing safety gloves since 1910 at their headquarters in Ontario, Canada. Their gloves are made with safety, efficiency and quality in mind.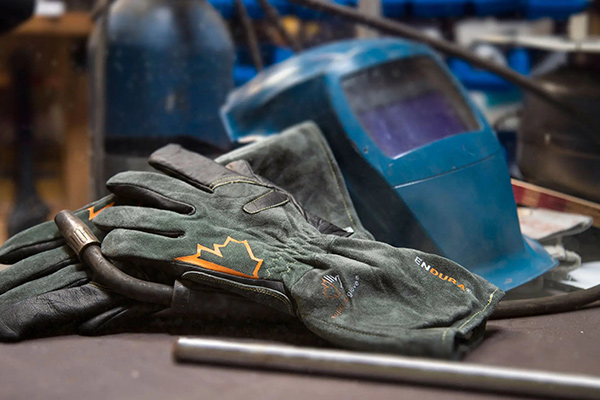 How to choose the right glove
Gloves should comfortably fit the employee and suit the type of job they are performing whilst keeping them safe from any injuries that might happen. When selecting safety gloves, it is important to consider the person wearing them and the environment they work in. For instance, the Health and Safety Executive mentions that when working with harmful substances, you should consider the following factors:
Identify the substances handled.
Identify all other hazards.
Consider the type and duration of contact.
Consider the user (size and comfort).
Consider the task.
Consider workplace hazards
Work gloves should be chosen in line with the hazards present at the workplace. Is the wearer working in cold temperatures? Is the wearer dealing with chemicals? Is the wearer working with sharp objects? Is the wearer working closely with electrical circuits? Determine all the hazards in the workplace to narrow down the options for the right glove for the job.
Consider workplace efficiency
Besides offering protection, some work gloves can also improve performance by improving grip and more. Dexterity, glove thickness and size are all important factors to consider when selecting the right glove. Once all of these factors have been considered, you will be able to pick the appropriate glove for the task.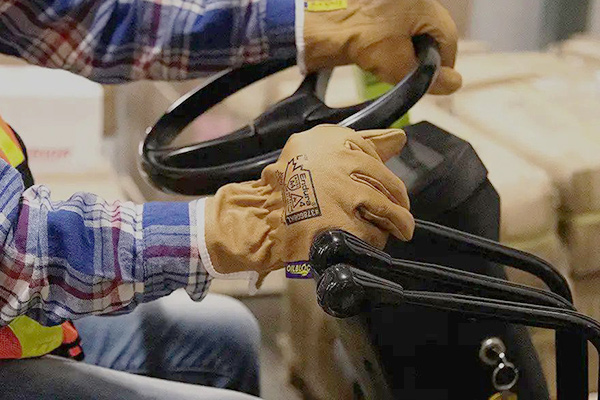 Where to buy Superior Gloves?
At Dawnthrive Ltd, as distributors for Superior Glove in the UK and Ireland, we supply a selection of the core CE certified gloves by Superior Glove. This includes heat resistant gloves, cut resistant gloves, thermal work gloves and more.
Impact protection gloves
Superior Glove Endura® 378KGTVB Gloves feature impact protection back-of-hand protection safeguards, 360° ANSI Level A5 cut protection and thermal protection down to -20°C / -4°F. These gloves also provide abrasion resistance and do not impede dexterity.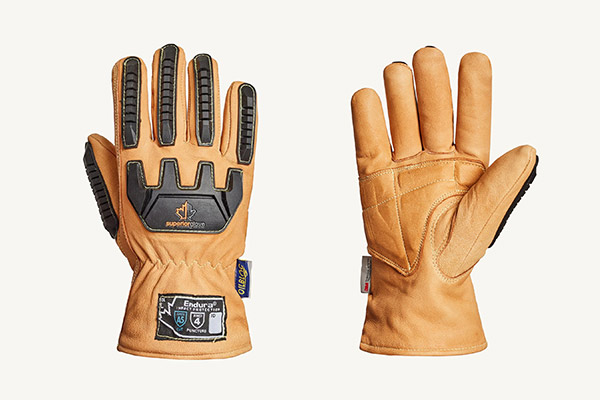 Heat resistant gloves
Superior Glove Cool Crip SKPX/PSS Gloves feature 360° ANSI Level A4 cut protection and ANSI Level 5 heat resistance. These latex-free gloves also feature silicone strips along the palm for heat resistance and increased grip. Comfortable, resistant and efficient. The Cool Grip Gloves are ideal for handling hot materials, metal stamping or metal foundry.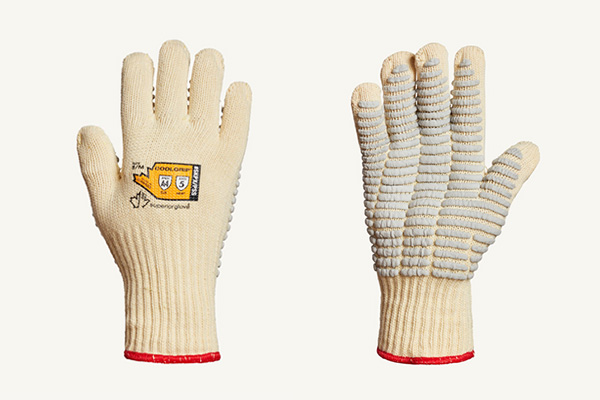 Cut resistant gloves
Superior Glove Dexterity S10LXPB Gloves provide cut and puncture resistance whilst offering a strong and steady grip. These puncture resistant gloves feature ANSI Level 5 puncture resistance and ANSI Level 5 cut resistant. These safety gloves are suitable for material handling, site clean-up, waste handling and recycling sorting.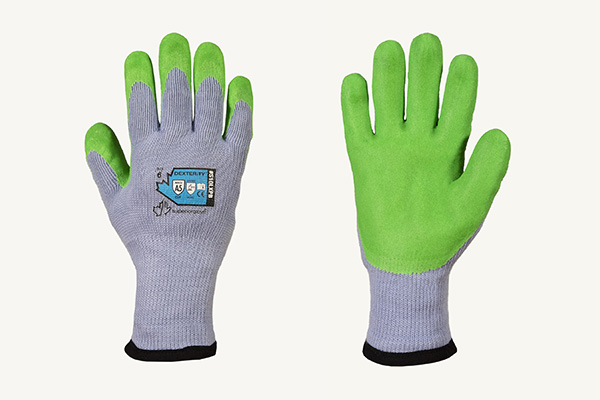 Oil resistant gloves
Superior Glove Endura® 378GOBDTK Gloves feature a high level of oil resistance due to the Oilbloc™ treatment, which repels water, stains and oil. These work gloves are recommended for extremely cold environments as these feature a Thinsulate™ lining that can keep hands warm in temperatures down to -30°C / -22°F. In addition to this, these gloves also provide ANSI Level 4 puncture resistance.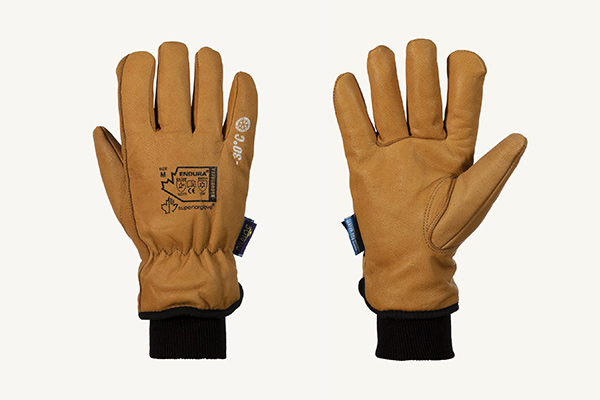 Contact our team today for more information about this range of gloves or to enquire about other gloves not present on the website. Feel free to get in touch by calling 01794 830352 or emailing info@dawnthrive.com.