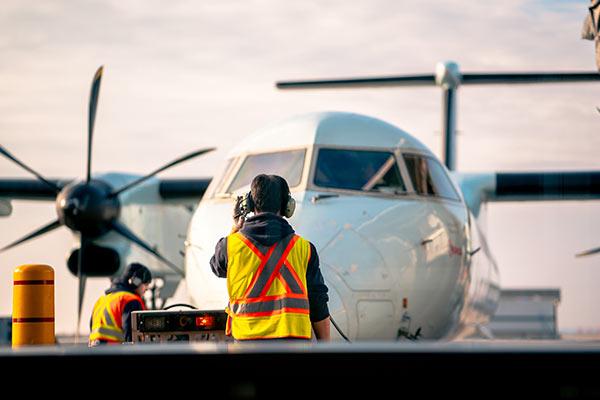 Communicate with crew whilst protect your ears with Bluetooth headsets
When working at an airport, you will be exposed to many hazards, especially when working as ground crew. One of the more significant hazards is the noise levels. Aircraft can reach around 120dB during take-off, which is around double the noise level of a busy motorway. Heavy grounds operation equipment and vehicles also contribute to the noise levels.
According to the Health and Safety Executive, exposure to too much loud noise can cause permanent damage and potentially lead to severe hearing impairment. The damage can be sudden, gradually build over time or come in the form of a continual ringing sound, known as tinnitus.
As well as endangering hearing, the loud noises from the aircraft can interfere with communications, making it harder to understand important commands. It can also reduce productivity and cause physical pain, such as headaches.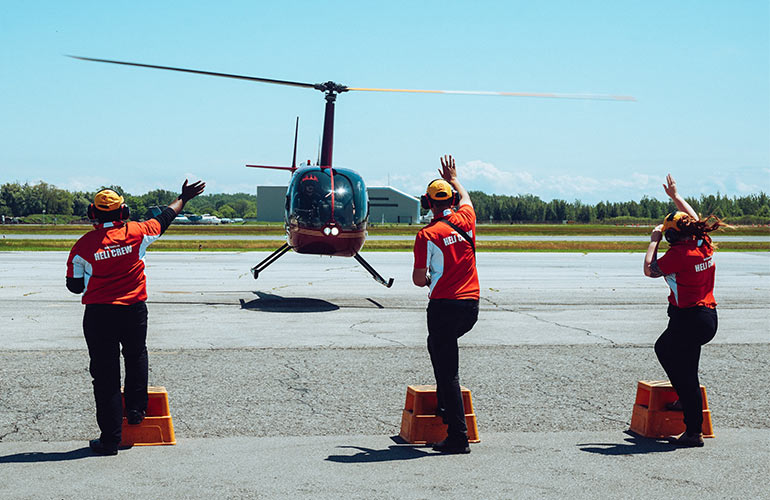 In order to protect your ears from the inevitable loud noises, it is important to wear good quality, effective ear protection. While earplugs and earmuffs may offer relief from the excruciating sounds, they still do not solve the issue of reduced communications, which is essential to keeping the airport running smoothly. Without access to constant updates, ground workers may find themselves in disastrous conditions.
In recent years, the aviation industry has been inventing and refining headset technology, designed not only to protect the workers' ears from loud noises, but to also allow for effective communication with each other. The headsets often contain wireless Bluetooth transmitters, allowing for instant contact with fellow crew members.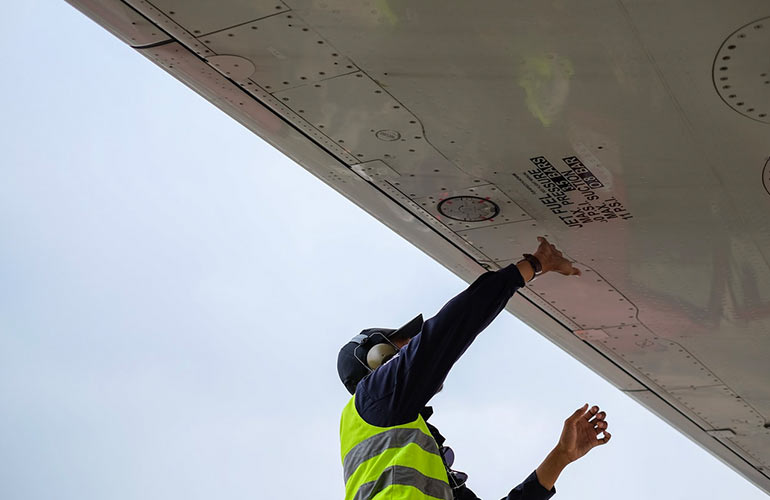 At Dawnthrive, we supply a range of airport headsets, including the Minerva headset. This comfortable, yet robust, wireless headset gives the wearer complete freedom of movement, meaning that full wing walks, inspections and engineering tasks can be completed without being restricted by a communications cord. It is compatible with a universal set of attachments to fit multiple aircraft, and can be used with Latch or Momentary Mic (PTT) preventing unwanted chatter to the flight deck.
If you're looking to protect your feet, as well as your ears, browse our protective footwear range. We have leather work shoes, shock-absorbent shoes, safety shoes, foot protection, including Polythene Overshoes – Pack of 100 Medium Covers and DuPont Tyvek 500 POBO Boot Cover – Pair of Covers and more. For more information about our range of products, feel free to contact our team at 01794 830352 or info@dawnthrive.com.