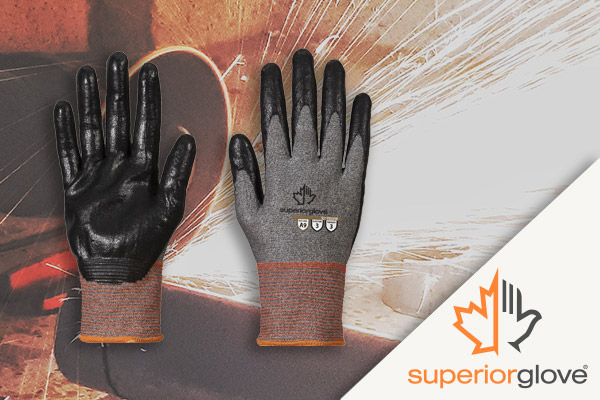 World's first 21-gauge ANSI cut level 9 glove
Dexterity meets cut protection with Superior Glove's new cut resistant gloves – TenActiv™ S21TXUFN. These are the world's first 21-gauge gloves that can achieve ANSI Level A9 Cut Resistance with just 3.65mm thickness. These gloves have been knit with high-tenacity composite yarns featuring high-strength composite filament fibre for unbeatable cut resistance and dexterity.
What does glove gauge mean?
String knitted gloves are classified by gauge. The gauge of a glove indicates the number of knitting stitches or needles per square inch. The higher the number, the higher the number of stitches knitted per inch of glove. For instance, a 21-gauge glove has 21 stitches knitted per inch of glove whilst a 10-gauge glove has 10 stitches knitted per inch of glove.
Lower gauge gloves are heavier and offer less dexterity than higher gauge gloves. As high gauge gloves, the TenActiv™ 21-gauge ANSI 9 resistant gloves feature high dexterity and reduced hand fatigue.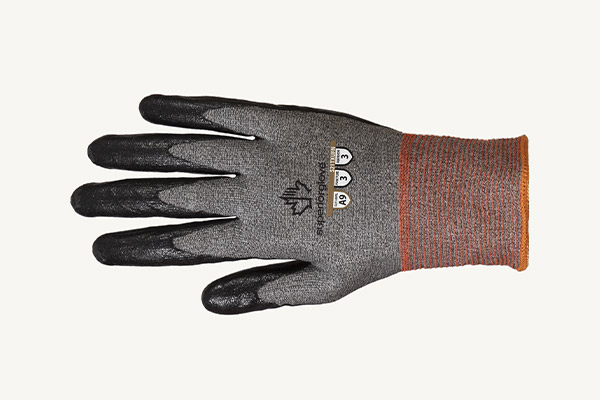 What is the highest level of cut protection?
The highest level of cut protection is the ANSI A9 level. ANSI A9 gloves withstand 6,000g or more of cutting load. That is the weight (or more) required to cut through the material being tested. High levels of cut resistance are recommended for environments that are susceptible to extreme cut hazards, such as glass handling, metal stamping, sharp materials handling and sheet metal handling.
How is glove cut protection classified?
The level of glove cut protection is classified by the ANSI system. The American National Standards Institute (ANSI) identifies and develops standards, including the ANSI/ISEA 105-2016 standard which addresses the classification and testing of the performance of hand protection equipment, such as cut-resistance, puncture resistance, abrasion resistance and chemical protection.
| | | | | | | | | | |
| --- | --- | --- | --- | --- | --- | --- | --- | --- | --- |
| ANSI Level | A1 | A2 | A3 | A4 | A5 | A6 | A7 | A8 | A9 |
| Weight (in grams) needed to cut through material | ≥200 | ≥500 | ≥1000 | ≥1500 | ≥2200 | ≥3000 | ≥4000 | ≥5000 | ≥6000 |
The ANSI system has 9 levels of cut protection. These indicate how many grams of cutting load gloves can withstand a sharp blade before being pierced. The level of cut resistance ranges from 0 grams to 6,000 grams, based on tests by a Tomodynamometer (TDM Method) that moves a blade across the material.
Benefits of TenActiv™ S21TXUFN cut resistant gloves.
Puncture protection.
These gloves feature an ANSI level 3 puncture protection, meaning it withstands 60-99 newtons of penetrating force. This standard measures the resistance of hand protection to puncture by a pointed object.
Strong, steady grip.
With a nitrile palm coating, these gloves offer a strong and steady grip when handling lightly oiled parts. This strong grip will not slip when oil has been displaced on work surfaces.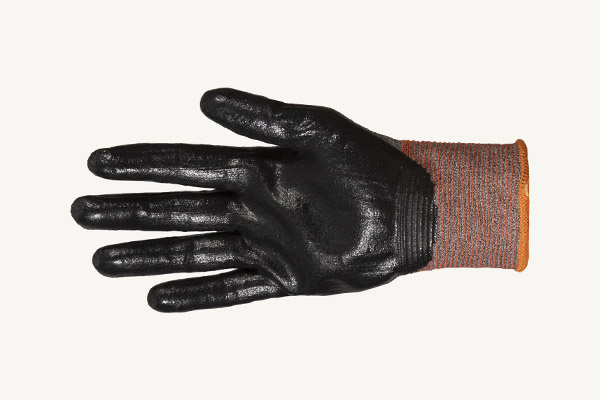 High dexterity.
As ultra-thin and lightweight gloves, these offer a barehand feel and, in turn, high dexterity. These work gloves are suitable for a variety of applications, including
Aerospace
Automotive
Manufacturing
Metal fabrication
Pulp and paper
Touchscreen compatible.
Use a work phone, tablet and other screens seamlessly as the nitrile-coated palms and fingers of these gloves are touchscreen compatible. No need to remove gloves. Effortlessly move between tasks with these touchscreen-compatible gloves.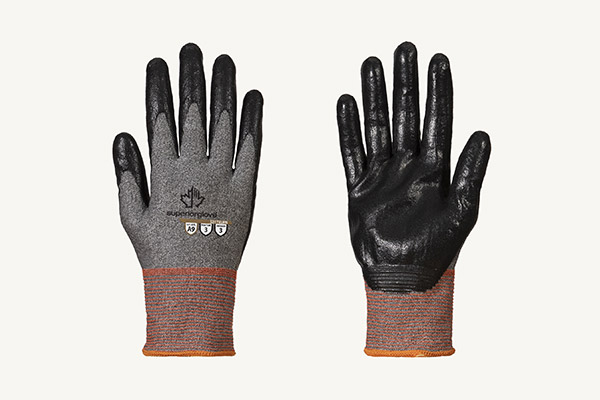 Stronger than steel.
TenActiv™ gloves feature lint-free, high-tenacity continuous filament yarn that is stronger than steel on an equal-weight basis.
At Dawnthrive Ltd, we supply a wide range of work gloves by Superior Glove, from Superior Glove Endura to Superior Glove Oilbloc, as well as other safety gloves, such as cut resistant gloves and heat resistant gloves. If you require any assistance, feel free to contact our team today. Give us a call on 01794 830352 or email us at info@dawnthrive.com.